For the record…should you want to donate to the cause, you may send any of these items to…
Caroline Millard c/o CofCRadio
172 Calhoun St.
Charleston, SC 29401
7 For All Mankind Canvas Tote
Following in the yellow trend, this bag makes makes me drool. Perfect for flitting around Charleston during the day. Is it bad that I'm already planning outfits around a bag I don't own?
White Jeans
Perhaps not these jeans by Radcliffe Denim, but after seeing the multitude of white denim on the runway last night..I'm resolved that I must have a pair.
Feather Headband
I have a sneaking suspicion I'll end up making a feather adorned headband rather than buying…but I just adore the way this looks. I must, I must.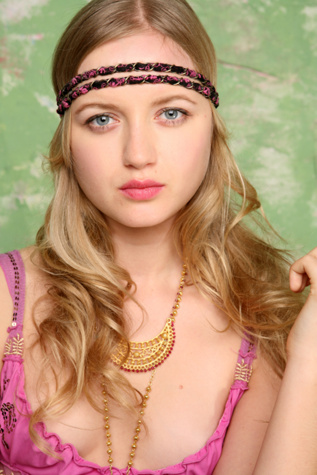 Speaking of Headbands…
I've always secrectly wanted one of these headbands, and I'm loving the one Free People makes. I've seen a few headbands in this style popping up across Charleston, and quite frankly I'm impressed.
I'll add a bit more later, for now…I'm off to search for more must haves